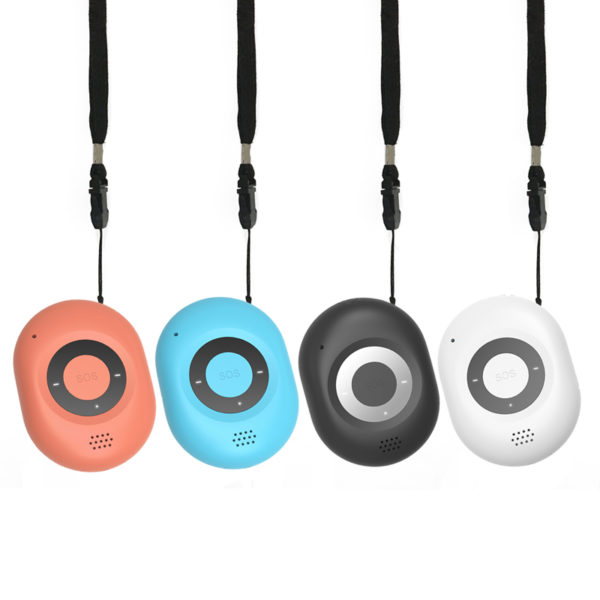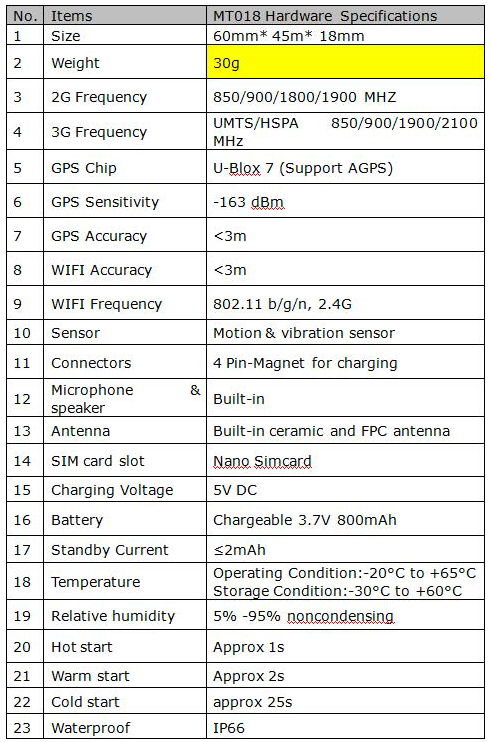 In stock
REMT018-Personal Medical 3G GPS Tracker
$295.85 inc GST
GPS Details Weather-proof IP66 Fall detection for elderly, Medically unfit patients or children. Rechargeable…
GPS Details
Weather-proof IP66
Fall detection for elderly, Medically unfit patients or children.
Rechargeable 800mah Lithium battery. Standby time: 15-20 days(less with continued use).
Built-in 3D G-sensor for motion, shock alarm and power management.
Silent Voice monitoring, Movement alarm.
Two way Voice communication.(high quality sounds and hands free volume sound).
GPRS blind area data re-upload function.
SMS map link for current position.
SOS emergency button, Geo-fencing alarm..
GPS signal lost and recovery alert.
Real time tracking, GPS, AGPS, LBS via Retracks subscription for PC/Mobile (additional cost).
Specification
Size 60mm* 45m* 18mm
Weight 30g
3G Frequency UMTS/HSPA 850/ 900/ 1900/ 2100 MHz
GPS Chip U-Blox 7 (Support AGPS)
GPS Sensitivity -163
GPS Accuracy 3m
WIFI Accuracy 3m
WIFI Frequency 802.11 b/g/n, 2.4G
Sensor Motion & vibration sensor
Connectors 4 Pin-Magnet for charging
Microphone & Built-in speaker
Antenna Built-in ceramic and FPC antenna
SIM card slot Nano Simcard
Charging Voltage 5VDC
Battery Chargeable 3.7V 800mAh
Standby Current <2mAh
Temperature Operating Condition :-20°c to +65°C
Storage Condition :-30°C to +60°C
Hot start Approx 1.0s
Warm start Approx 2s
Cold start approx 25s
Waterproof IP66